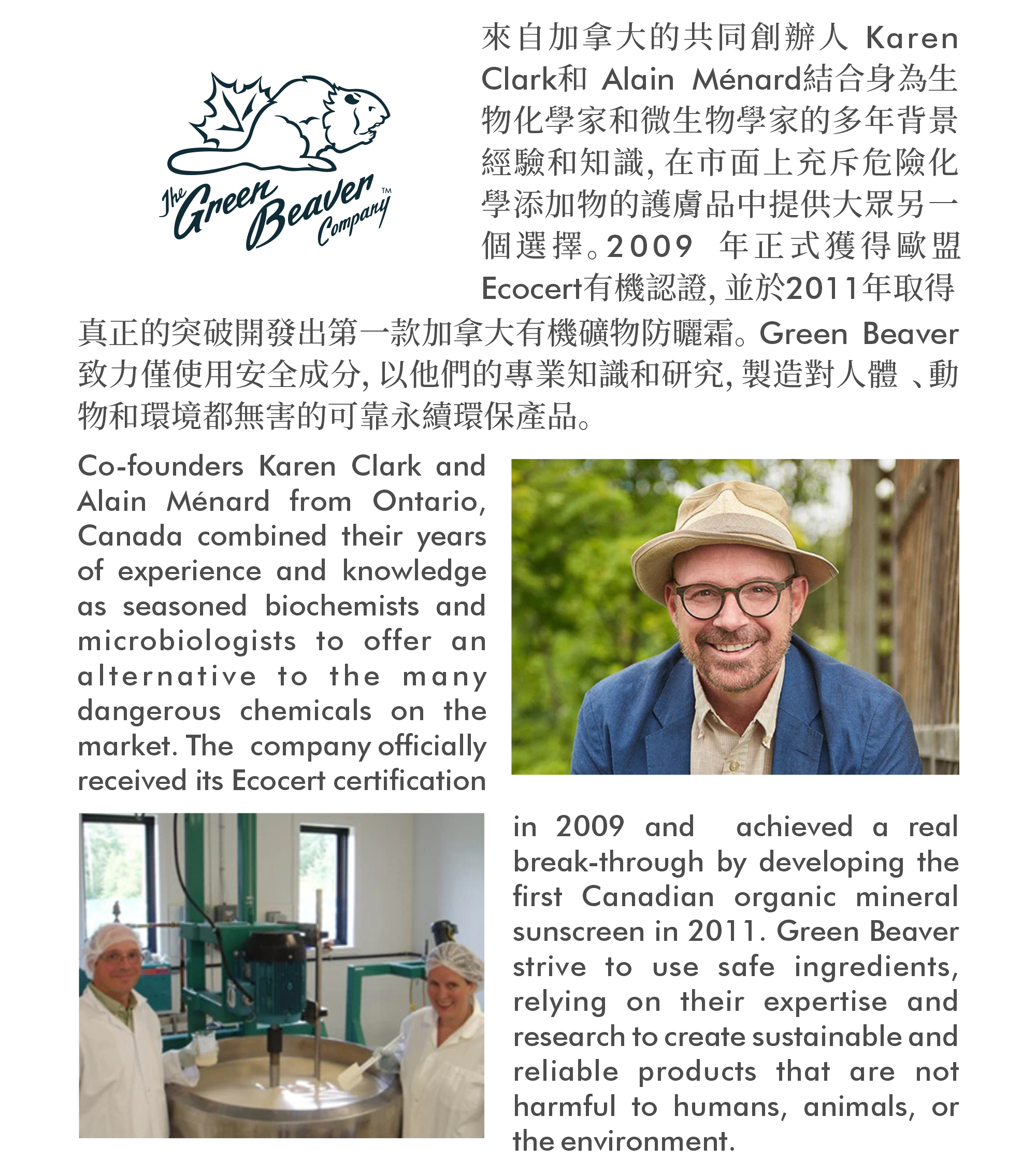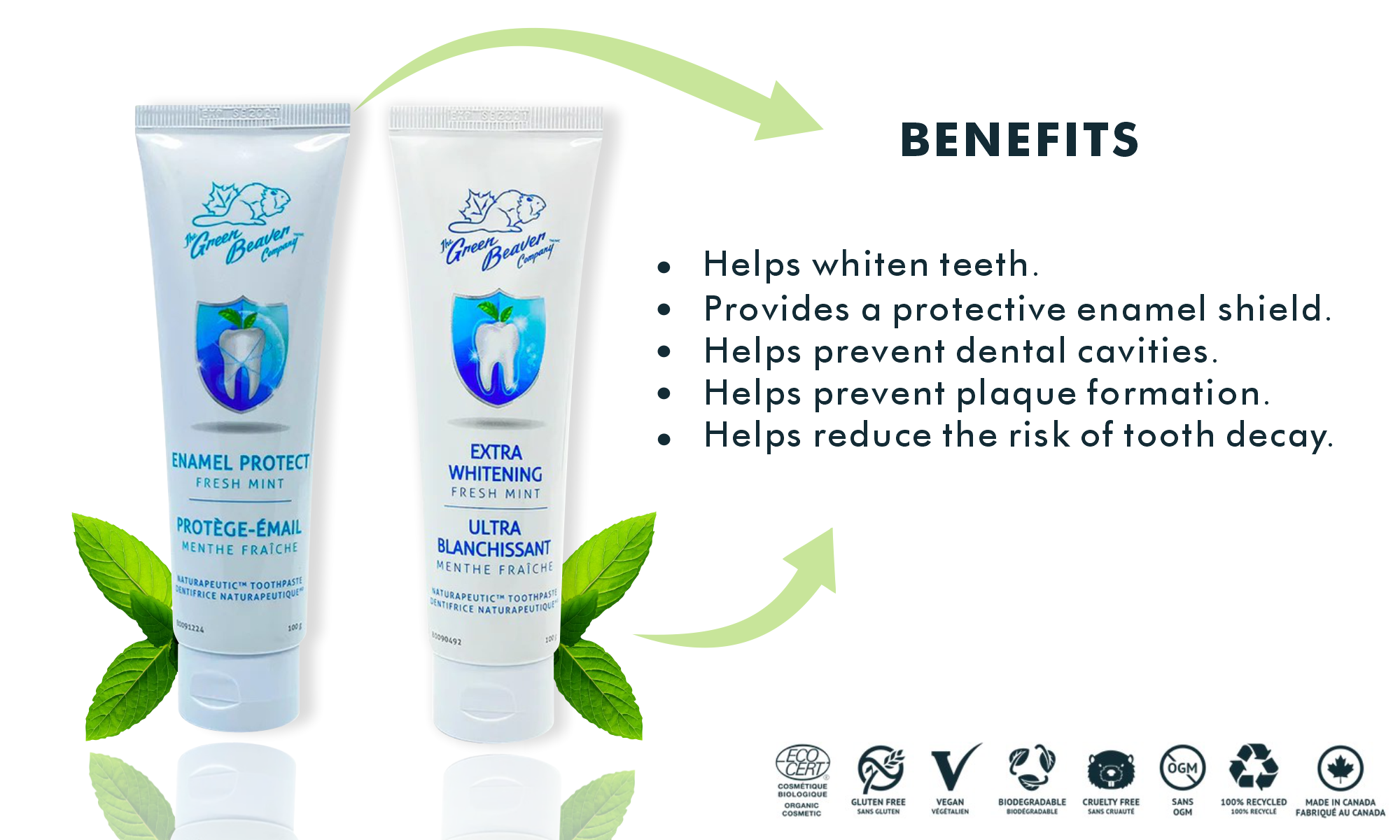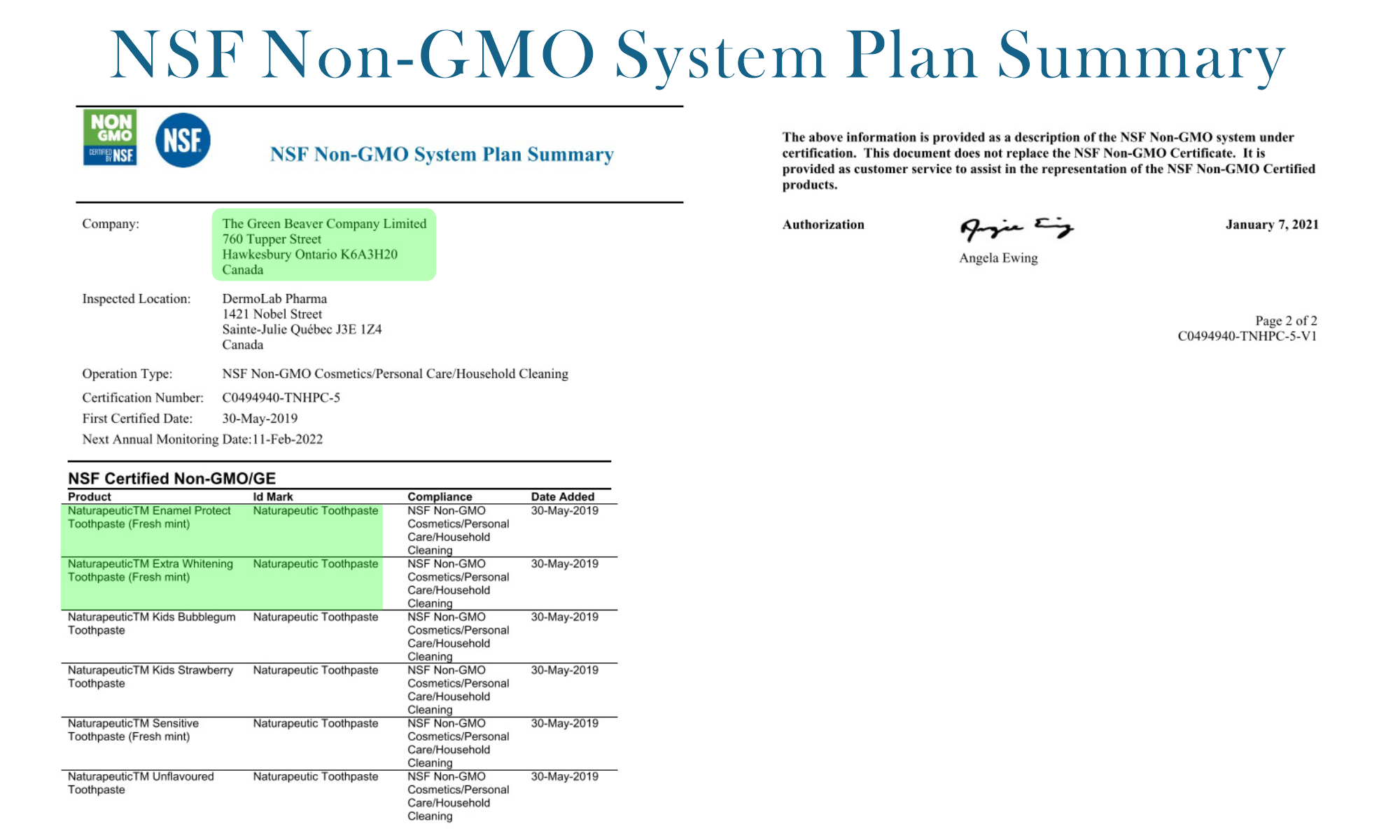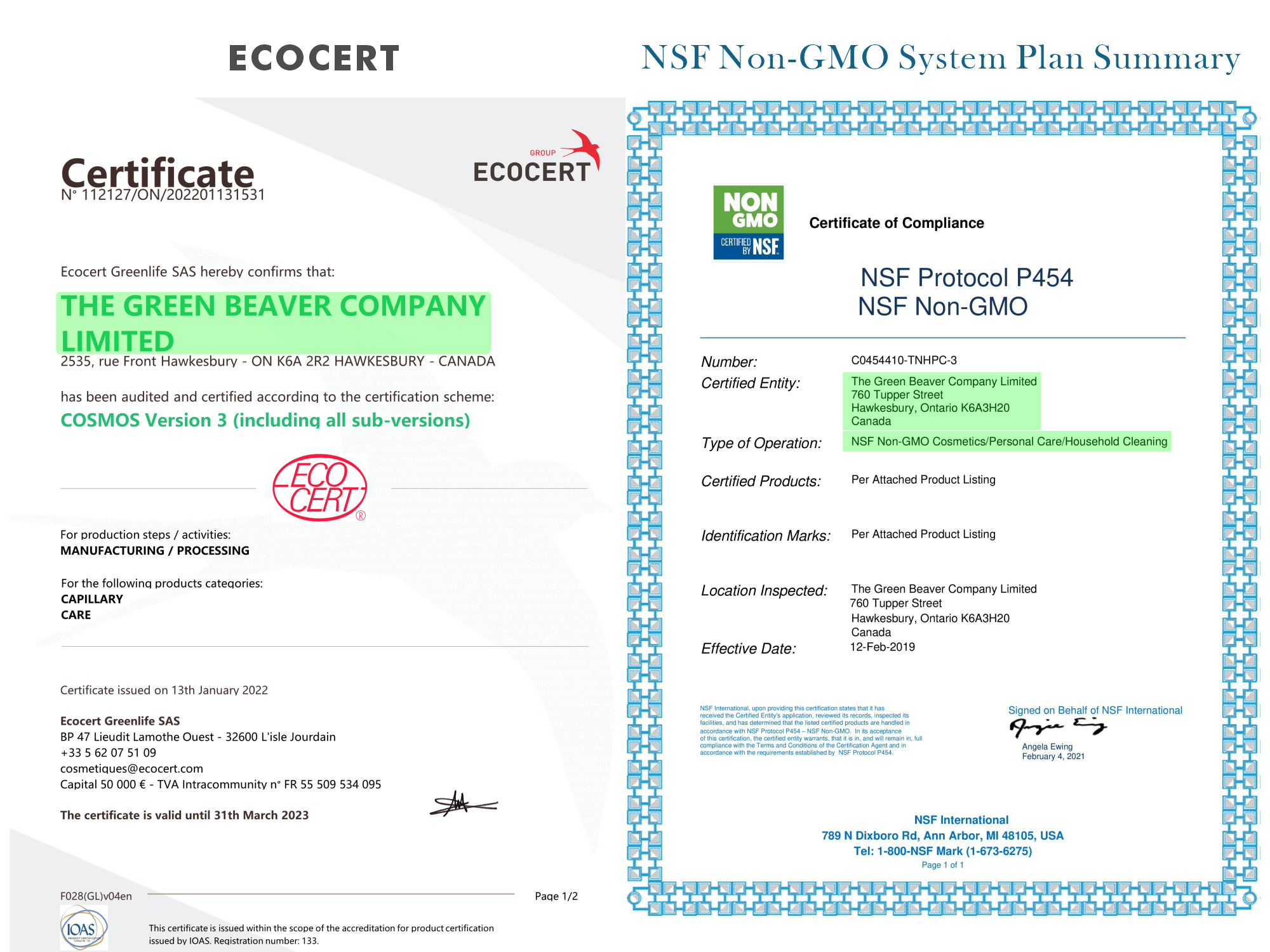 Green Beaver Naturapeutic Toothpaste
Our fluoride-free, enamel-protecting naturopathic toothpaste contains xylitol, calcium-rich hydroxyapatite, and phosphorus. Xylitol is derived from birch extract and helps fight cavity-causing bacteria. These natural ingredients have been clinically proven to protect enamel and the risk of tooth erosion. Clinically proven to harden enamel by 80% after only 6 days of regular brushing. Contains everything your teeth need to stay healthy!
Provides a protective enamel shield.

Helps whiten teeth

Helps prevent dental cavities.

Helps prevent plaque formation.

Helps reduce the risk of tooth decay.
Medicinal Ingredients : Xylitol 20%, Calcium Hydroxyapatite 4.25% Non-Medicinal Ingredients: Aqua, Calcium carbonate, Sorbitol, Mentha Piperita (Peppermint) Essential Oil, Menthol, Hydrated Silica, Tea Tree Essential Oil, Glycerin, Coco-Glucoside, Xanthan Gum, Citrus Grandis (Grapefruit) Seed Extract.
*NATURAL : 100%

Made in Canada 
There is no additional details for this product.
{{'product.product_review.no_review' | translate}}