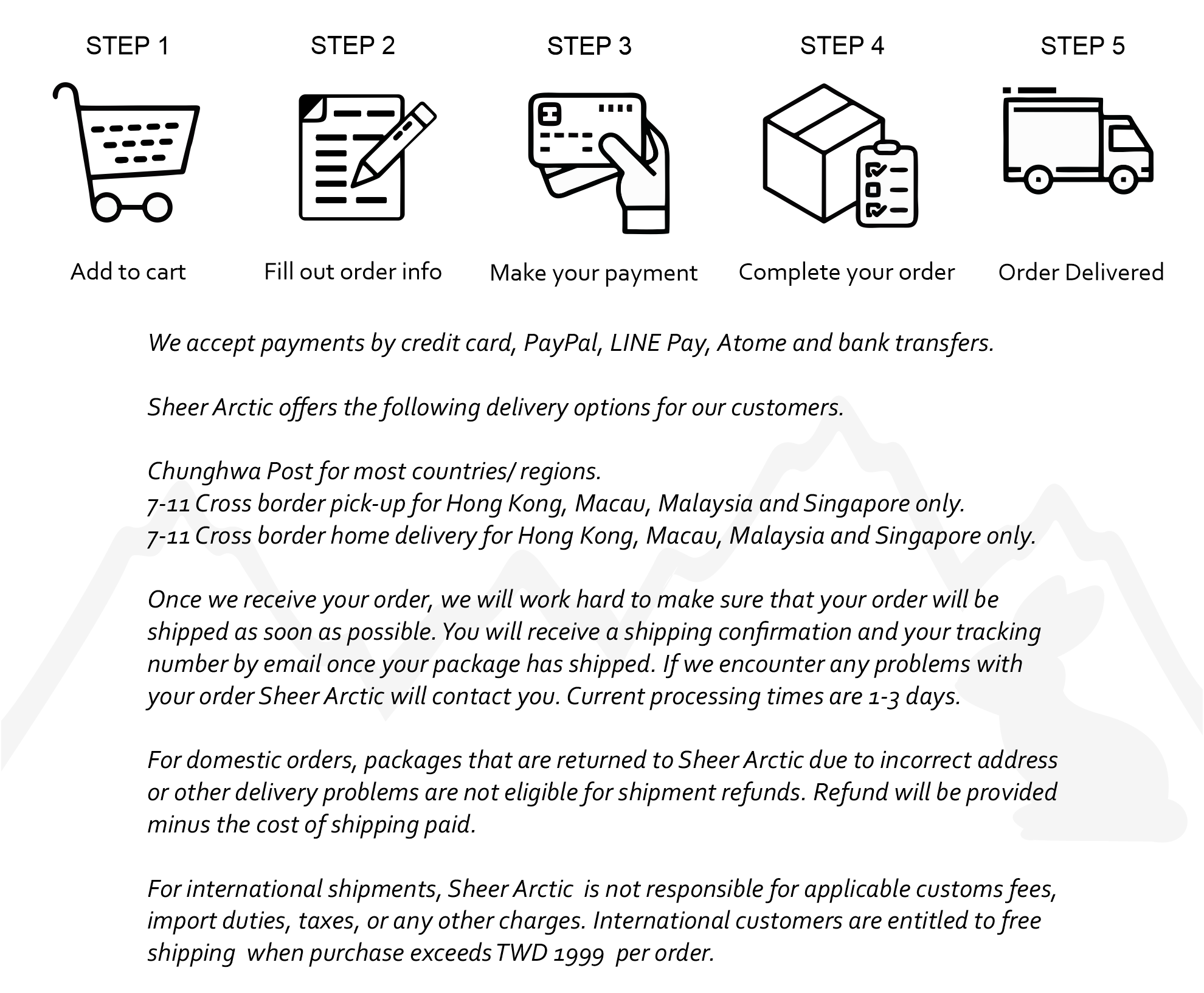 Sheer Arctic offers the following delivery options for our customers. Chunghwa Post for most countries/ regions. 7-11 Cross border pick-up for Hong Kong, Macau, Malaysia and Singapore only. 7-11 Cross border home delivery for Hong Kong,, Macau,  Malaysia and Singapore only.
Once we receive your order, we will work hard to make sure that your order will be shipped as soon as possible. You will receive a shipping confirmation and your tracking
number by email once your package has shipped. If we encounter any problems with your order Sheer Arctic will contact you. Current processing times are 1-3 days.
For domestic orders, packages that are returned to Sheer Arctic due to incorrect address or other delivery problems are not eligible for shipment refunds. Refund will be provided minus the cost of shipping paid. For international shipments, prices are excluding taxes, duties, and other shipping fees. Sheer Arctic  is not responsible for applicable customs fees, import duties, taxes, or any other charges. The customer is responsible for the charges, even if the shipment is 
refused upon delivery. Free shipping codes cannot be combined with discount coupon codes, reward points, or free gifts. Only one coupon code can be used per order.