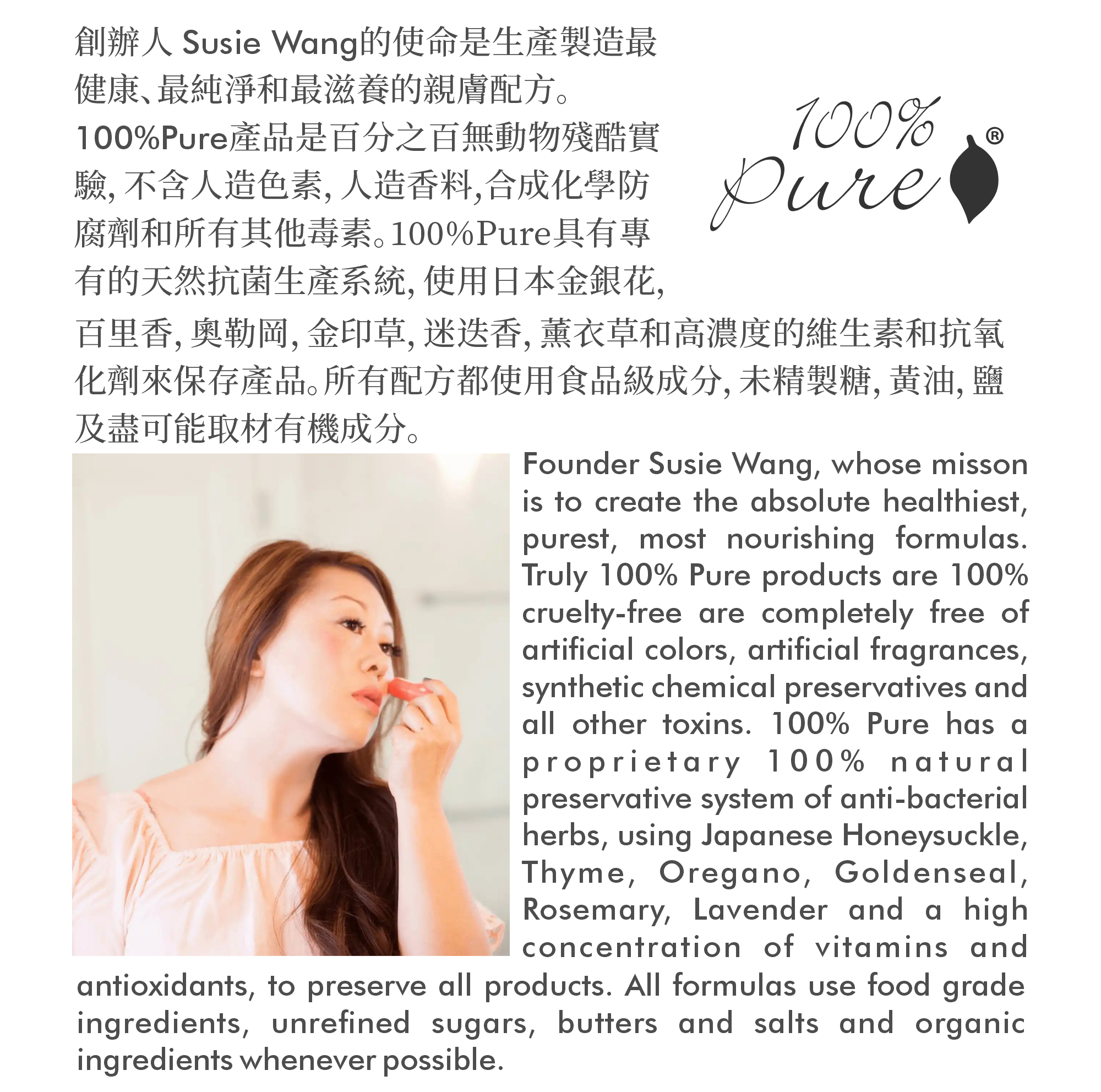 100% Pure Vitamin C Mask
For Normal, Oily, Combination Skin Types
A skin brightening treatment concentrated with vitamin C to support collagen and elastin production, for enhanced firmness and elasticity. Fruit enzymes, beet lactic acid, and fermented rice kojic acid gently peel away dullness and even skin tone, lessening the appearance of dark age spots. This revitalizing facial mask is designed to leave skin vibrant and glowing.

Full ingredeints :
Sodium Ascorbate (Vitamin C), Calcium Ascorbate (Vitamin C), Avena Sativa (Colloidal Oatmeal) Kernel, Niacinamide (Vitamin B3), Kaolin (White Clay), Sodium Bicarbonate (Baking Soda), Curcuma Longa (Turmeric) Root, Rosa Canina (Rosehip) Extract, Ananas Cosmosus (Bromelain) Extract, Papain, Hyaluronic Acid, Myrciaria Dubia (Camu Camu) Fruit Extract, Carica (Green Papaya) Fruit Extract, Lactic Acid, Kojic Acid, Citrus Sinensis (Orange) Essential Oil, Limonine* *Component of Natural Essential Oil

How to apply :
Mix powder (about 1 tbsp) with a small amount of water (about 1 tsp) to activate mask (tip: add a few drops of  facial oil to mask, for easy rinse-off). Gently spread mask over face and neck area, then leave on for 10-15 minutes (tip: you can re-moisten the mask by  misting with water and leave on longer, if desired). Rinse. Use 1-5 times per week.

Size : 1.35 oz/ 38 g

Made in USA



There is no additional details for this product.
{{'product.product_review.no_review' | translate}}