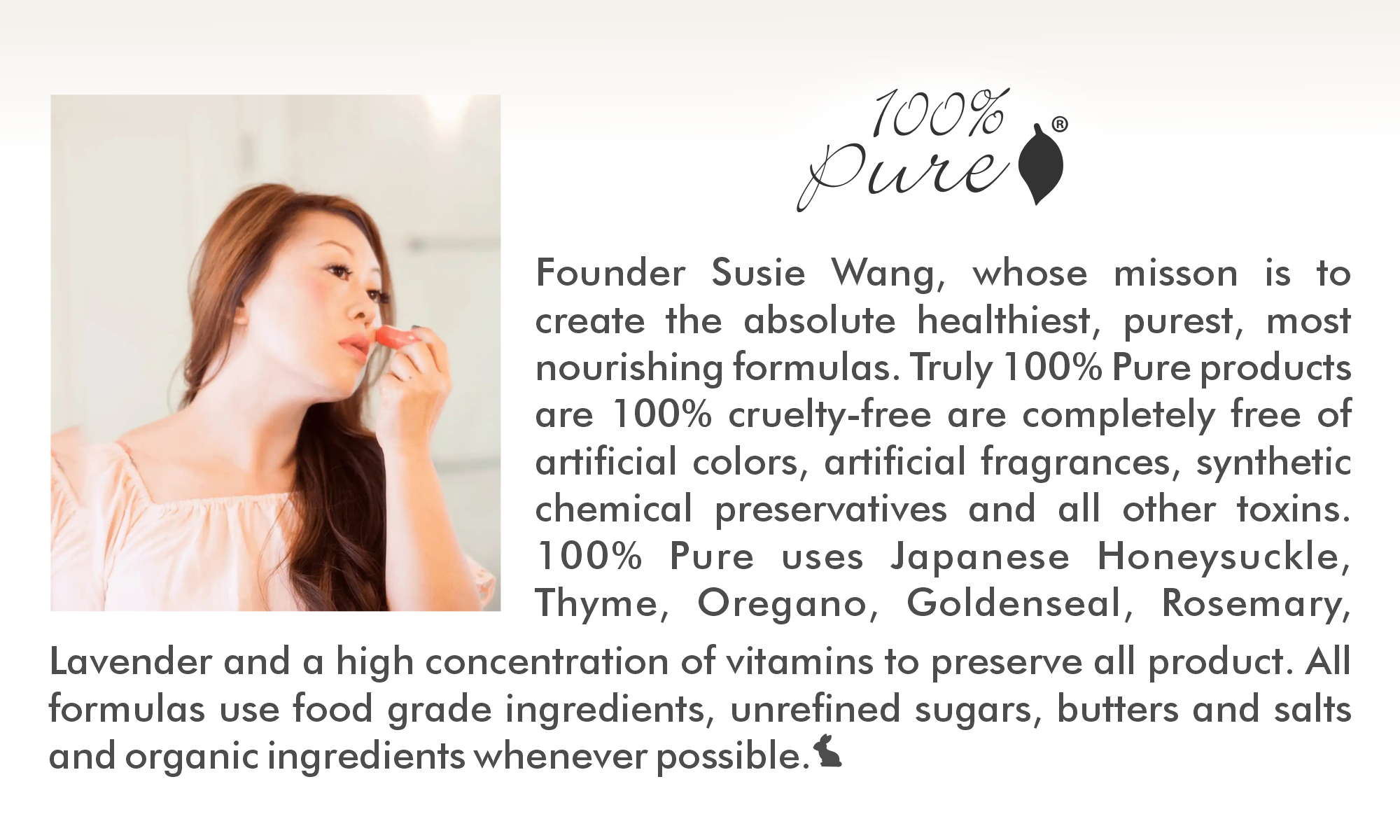 100% Pure Glossy Locks Shampoo  400ml 
This sulfate-free shampoo is safe and gentle enough for color treated hair.

Repair Shampoo
Natural shampoo for restoring health and vitality to dry,damaged locks. Replenishes with essential vitamins and nutrients, while hydrating with rose and honey.

Moisture Drench Shampoo
Luxuriously moisturizing shampoo deeply restoreshydration and shine to thirsty locks. Fortified with nourishing aloe, biotin rose water, and coconut oil.

Glossing Shampoo
Hydrating shampoo quenches hair while restoring bounce,shine, and luster. Gently washes away hair-dulling residues while nourishing and strengthening.

Size : 400 ml

Made in USA


Ingredients :
Aloe Barbadensis (Organic Aloe Vera) Leaf Juice*, RosaCentifolia (Organic Rose Hydrosol)* Flower Water, Sodium Cocoate (SaponifiedCoconut) Oil, Vegetarian Glycerin, Plant Cellulose, Citrus Aurantium Sinensis(Orange) Fiber, Coffea Arabica (Green Coffee) Leaf/Seed Extract, Caffeine,Mentha (Mint) Extract, Rice Ferment Filtrate (Sake), Biotin, Vitamin B3,Vitamin B6, Extracts of Camellia Sinensis (Organic Green Tea) Leaf*, LoniceraCaprifolium (Japanese Honeysuckle)
*Certified Organic

Directions: Using fingertips, gently massage into scalp. Rinse thoroughly with lukewarm water.